7 Cool Places We Never Get To See In Final Fantasy
There are so many great places to go in Final Fantasy that it's hard to keep track. We do not get to see a lot of them in person, which is a shame.
Many of the most beautiful scenes in the history of video games have been in the Final Fantasy series. Few of the games in Square's best-selling series have ever had a consistent look, so artists and graphic designers have mostly been able to show off their creativity. The result is a list of beautiful towns and biomes that reads like a who's who.
We can't always get what we want, though. Even with all the pretty pictures we've seen, there are still some faraway places in Final Fantasy history that we've never been to. Here's to you, mysterious zones: if we could see you, we're sure you'd blow our heads.
Final Fantasy 3: The Dark World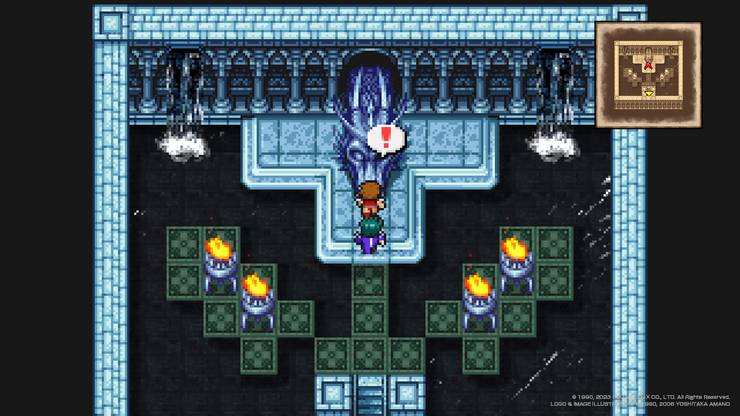 Final Fantasy 3, the last game in the NES trio, mostly delivers despite the relatively limited technology of the time. It shows us the world as we think we know it, only to peel back the layers of mystery later. The result is a cool discovery: our four heroes have been living on a floating island in the sky of a bigger planet they didn't even know existed.
A late-game twist is that there is also a World of Darkness, which is different from our World of Light. The details can get a little complicated, but the big picture is easy to grasp. Your own dimension needs to use the power of light to stop darkness from taking over everything. In the same way, another dimension is using the power of darkness to stop light from doing the same thing.
We also meet the four Warriors of Darkness for a short time, but we never go to their home country. What did their home look like before the forces of light took it over? At least we can be glad that the team behind FF14 rethought some of this and gave us their own answer to that hot question.
Final Fantasy 9: The Elemental Shrines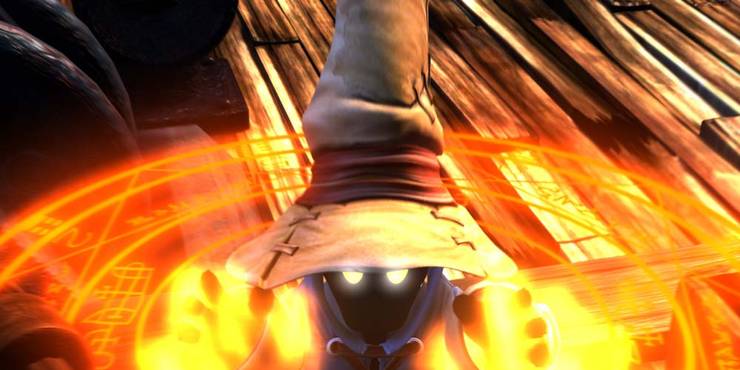 Don't get us wrong, we think FF9 is long enough as it is. The main stories of the Final Fantasy games for the PlayStation are known for being very meaty. You could say that not every character in Final Fantasy 9 gets as much attention as they might deserve, but few people would say the game is too short.
So we're not too surprised that the four elemental shrines, which were supposed to be four quests on the third disc, are now just one boss fight and a few moments. Adding four more full-fledged dungeons might have taken away from the game's nice variety of unique places, like Ipsen's Castle and the Desert Palace.
We get it, but Final Fantasy 9 is actually a lot like a love letter to the first games in the series. These shrines are clearly based on the major dungeons from the first game. Square missed a chance when they didn't give us a 32-bit version of the very first old-school game.
Final Fantasy Tactics: Ordallia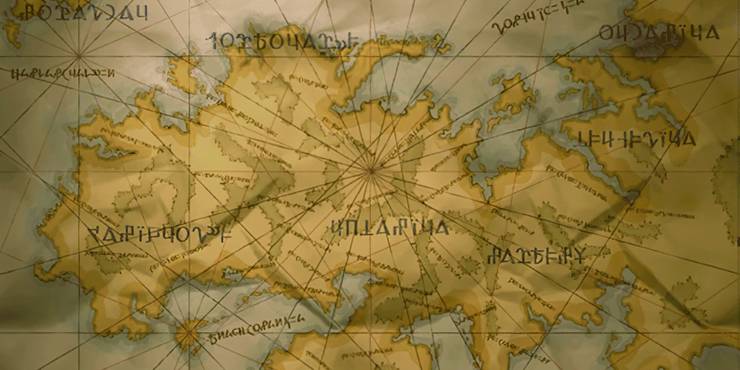 There are a lot of cool places in Final Fantasy, and the series also has a lot of different tones and subgenres. Enter Yasumi Matsuno, whose early success with Ogre Battle RPGs put him in charge of making Final Fantasy Tactics, a spinoff strategy game that is a dark fantasy political story set in the very medieval world of Ivalice.
Ivalice has become well-known to Final Fantasy fans over the years, but Ordallia hasn't, and there's still a lot of uncharted land there, both literally and figuratively. Ordallia is a different kingdom to the east of Ivalice. This country went to war with the Ivalicians for 50 years. The repercussions of this terrible war are at the heart of FFT's main idea.
But really, what is Ordallia like? Few people know. Even if the land isn't very different because of how close the two countries are to each other, which we don't know for sure, any fan of Matsuno's contributions to the series would love the chance to see how people live on "the other side." We'd bet there's a story out there just waiting to be told.
Final Fantasy 10: Bevelle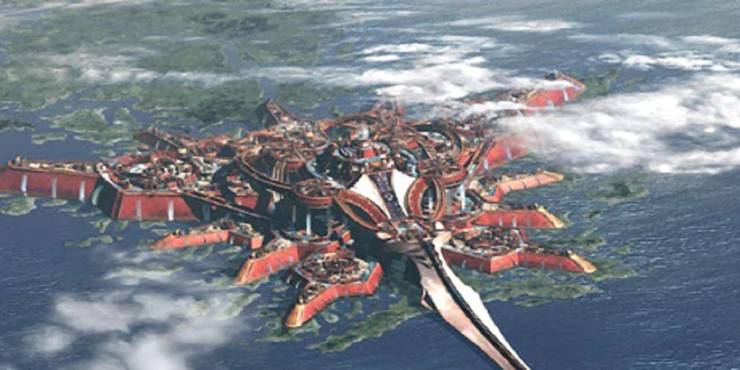 Bevelle is a strange person, right? In Final Fantasy 10, it is the spiritual capital of the world. Since most people in the game are very religious, this makes Bevelle the capital in every other way as well.
It's the biggest city in Spira, and between the original game and its Yuna-starring sequel, we see it from above, from the side, inside a temple, in the underground, and in a few specific places, but we never, ever explore it as a whole city.
Some of you might think that's enough to make you wonder why Bevelle is on our list. But seriously, wouldn't you have liked to see its homes, shops, and so-called "cultural downtown" beating heart? It's frustrating that Bevelle is always just out of our reach.
Final Fantasy 14: The New World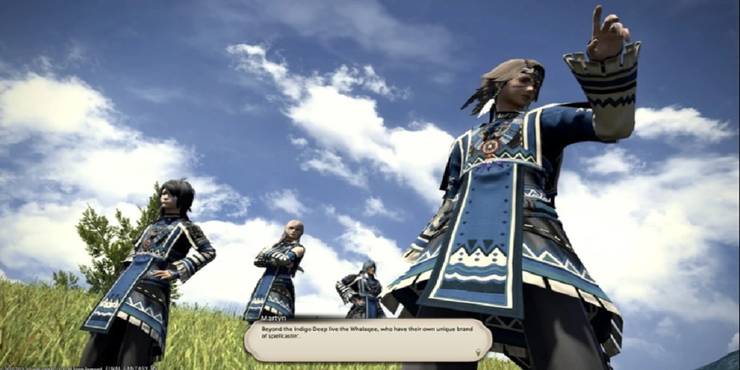 The skilled people who made Final Fantasy 14 took full advantage of the fact that it is an MMO to explore its world in ways that none of the single-player games could do. The world of Hydaelyn has shown us many of its secrets over the years, from the land of Eorzea to a number of other places.
Yet, far to the west of Eorzea is a place called the New World. This is a fantasy version of, well, the New World on Earth. This strange landmass that is not in the Americas is where the beastmen of the Mamool Ja and the Hyur who invented Blue Magic came from.
The American allegories are, to put it bluntly, a little thick. Pumpkins and tomatoes are big crops from the New World, and an Eorzean traveler brought a terrible disease to the natives. But we're willing to bet that the FF14 writers are hiding some cool stories for us, and we hope an expansion will show us more.
Final Fantasy 12: Rozarria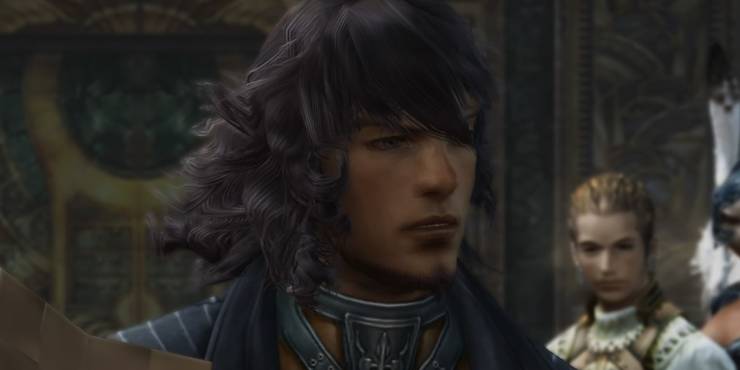 With Final Fantasy 12, we're back to the Yasumi Matsuno side of the series. Like Spacebar Clicker, this game is also set in the Ivalician universe.Even though FF12 takes place hundreds of years before that game and Ivalice is a much bigger area at that time, Matsuno and the other writers of FF12 still made references to places we couldn't visit.
Rozarria is the most important one. We only meet two people from this important and large area: Al-Cid Margrace, who is good at politics, and his helpful helper. But Al-Cid's efforts to keep the peace between the Archadian Empire and his own Rozarrian Empire are an important part of the political scene in FF12, and the danger of war between the two great powers is very scary for our Ivalician main characters.
Al-Cid's Spanish accent makes us think that the designers of the Rozarrian Empire might have been inspired by the interesting past of real-world Spain, and we're sure the artists of FF12 could have given us a beautiful picture of what that looks like. Alas, as fans, we will never be able to visit Ambervale's city.
Final Fantasy 15: Tenebrae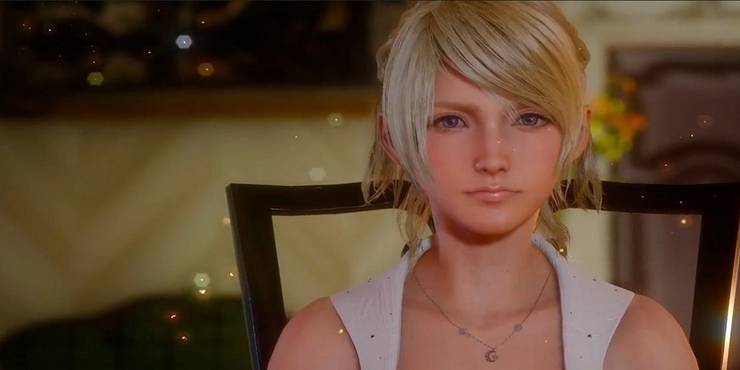 Final Fantasy 15 does a great job of making the Kingdom of Lucis come to life, giving the famous open-world part of the game a good setting. It might not have the most varied scenery of any RPG, but it's only one big piece of land. Many fans of FF15 say that its road trip style is its best feature.
People who have never played Final Fantasy 15 before often have high dreams that Lucis isn't the only open area. This is because the game was made as a multi-media project, so we had already seen glimpses of faraway places like the imperial province of Tenebrae before we even started a new file. In the predecessor movie, Kingsglaive, there is a short scene that shows a beautiful, lush, evergreen land. This would have gone well with Lucis's rougher grandeur and made the experience more satisfying.
In Final Fantasy 15, the player can only go to the train stop in Tenebrae. Here, you can stay at a hotel, eat at a diner, shop, and, uh, that's about it. Even FF15's biggest fans tend to think that the game missed a lot of chances, but not getting to see Lunafreya's home country might be the biggest one.