7 Best Mascot Characters In Final Fantasy
These monsters certainly come to mind when you imagine Final Fantasy.
Over the years, the Final Fantasy series has included various mascot characters. Due of their cuteness, these creatures are extensively merchandised in games and real life.
Mascot characters can be pleasant creatures like Moogles, helpful companions like the Chocobo, or cunning monsters like the Tonberry. Whatever the character, these mascots represent Final Fantasy and have instantly recognizable designs.
Healing Ruby – Carbuncle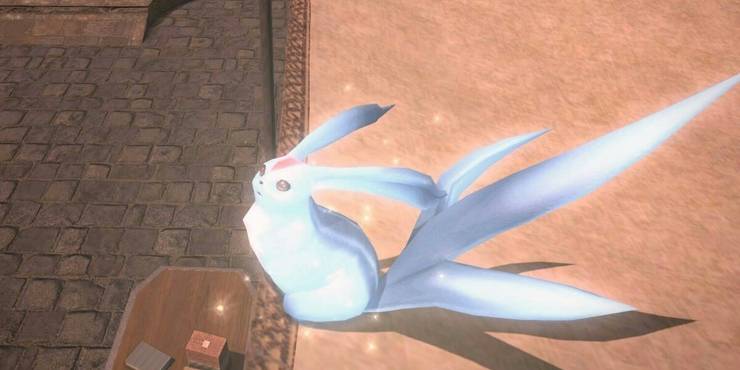 Summoned carbuncles heal and guard your party with supporting magic. Old English 'carbuncle' refers to a red gemstone seen through their forehead ruby.
Many Carbuncles in the series are teal and feline, while some have extraterrestrial or dog-like designs. Sometimes, Carbuncles have split tails like kitsunes. Though they only summon, Carbuncles have gained a mascot due to their cuteness, especially in merchandising.
Weird But Cute – Namazu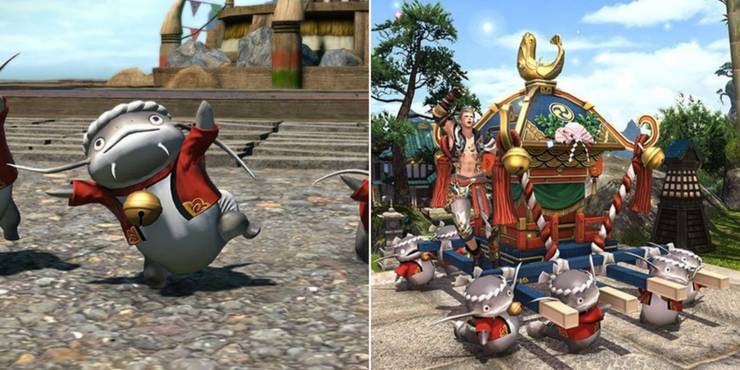 Final Fantasy 14 features mascot-type characters such Odder Otter and Fat Cat, but the Namazu are the most popular. Namazu are funny, catfish-like creatures with enormous round heads and welcoming faces who wear golden bells around their necks.
They're cute critters whose likeness has been exploited on gaming and real-life items. Unsurprising since they're weirdly charming and unlike your standard mascot design.
Running Cactus – Cactuar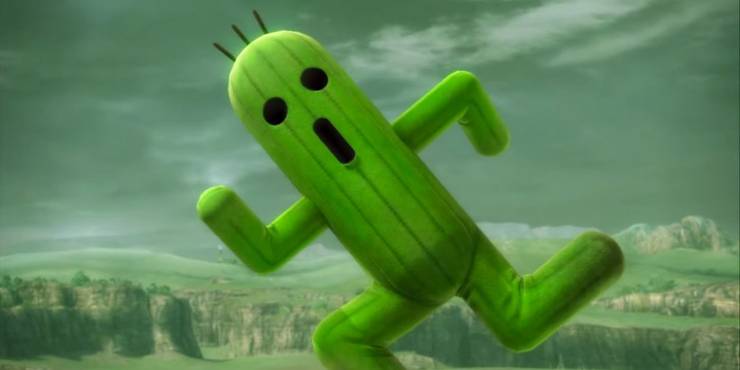 Cactuar, cactus-like adversaries and summons, can discharge their needles to deal significant damage. Because of their constant running position and horrified look, their cartoonish appearance is readily recognizable.
You can summon the Cactuar Guardian Force in FF8 by defeating the Jumbo Cactuar, and in FF6, you can use the Cactuar Magicite to summon it into combat. The mascot has appeared in other series such as Assassin's Creed and Dragon Quest.
Looks Can Be Deceiving – Tonberry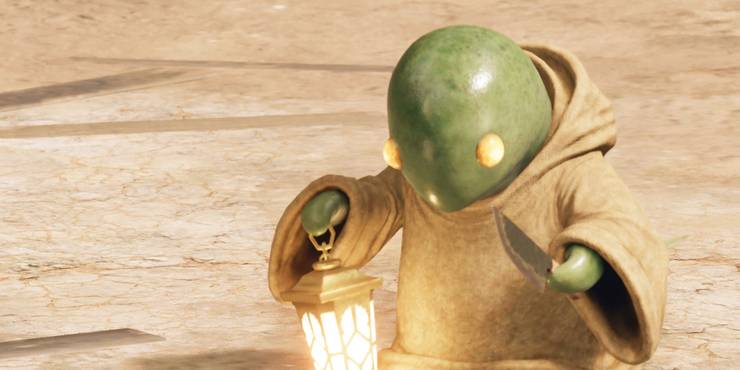 When you first saw a Tonberry, its attractiveness likely tricked you. It appears innocuous until you see the knife in its hand. The Tonberry, designed by Tetsuya Nomura, features green skin, a fish-like tail, round yellow eyes, and a lantern and sharp knife.
The Tonberry cautiously approaches your group, forcing you to reduce its high HP before it can use its Chef's Knife to do catastrophic damage or kill you. This combination of an innocent creature with dangerous potential makes the Tonberry so distinctive.
Ride In Style – Chocobo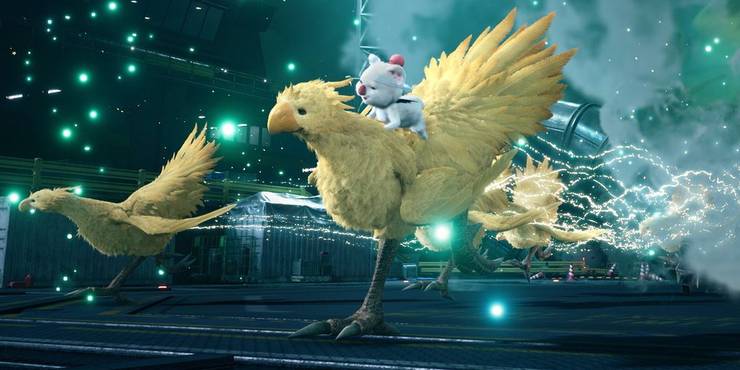 Chocobos, bright yellow and ostrich-like, are friendly and swift runners that characters use for travel. The Chocobo tune is energetic throughout the series, fitting their happy nature.
Notable Chocobos include Bartz Klauser's Boko from FF5 and Bobby Corwen, raised by Black Mages No.33 and No.111 in FF9. The Fat Chocobo, a rare breed of Chocobo, is large. Even if you're saving the world, you can breed and race Chocobo.
Cute And Helpful, Kupo! – Moogle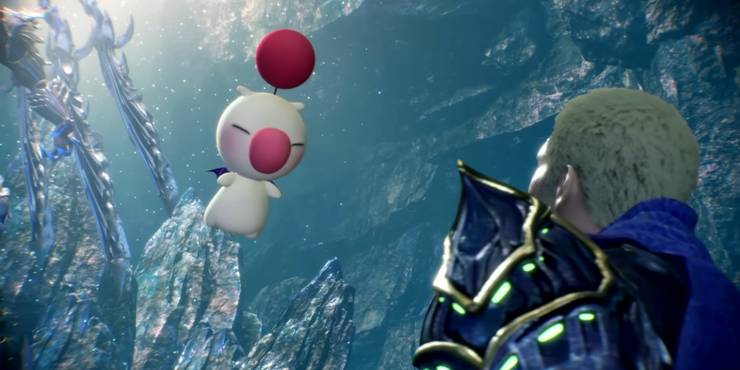 First appearing in Final Fantasy 3, the cute Moogles featured imp-like wings, a red nose, and white fur. The design has mainly remained similar, however certain visual changes have occurred, such as in FF12, where they resemble a rabbit.
Moogles are charming mascots and party members. In Happy Wheels, Mog the Moogle is a playable character, while in FF7, Cait Sith rides a robot Moogle. As popular mascots, Moogles have appeared in other series, such as Kingdom Hearts, where they operate shops. Who could forget their catchphrase—Kupo!
Powerful Wizards – Black Mage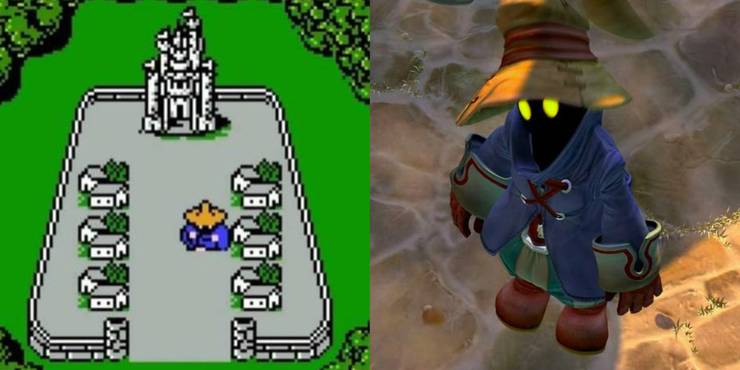 As their name says, Black Mages master aggressive elemental magic. They feature a simple but effective design and have been in Final Fantasy since the NES version. With its black silhouette, lofty helmet, brilliant yellow eyes, and blue robe, it evokes Final Fantasy's story.
While the series has seen many Black Mages, Vivi Ornitier in FF9 combines and expands on the original. Black Mages in the original Final Fantasy were magic-wielding humans, but Vivi and the other Black Mages in FF9 retain their supernatural appearance. The Black Mage's wizard appearance is iconic to the series.